San Diego Mixed Martial Arts Classes
Mixed Martial Arts Classes Enrolling In July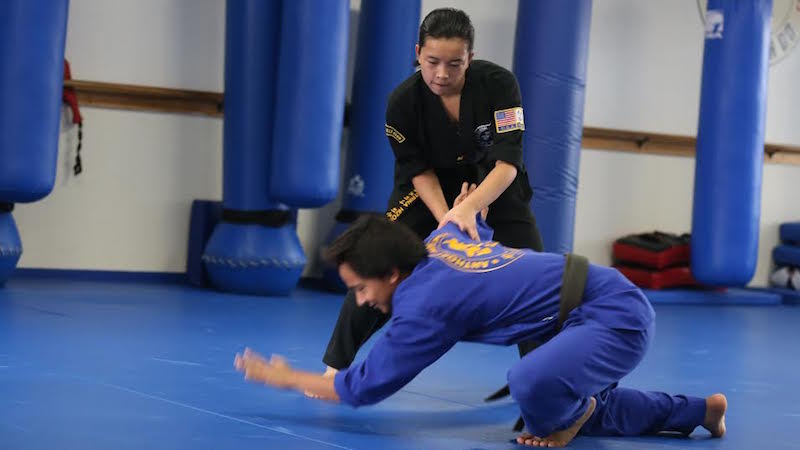 Through Anthony Hong Tae Kwon Do's Mixed Martial Arts programs, we utilize the best techniques from Tae Kwon Do, Hapkido, Jiu Jitsu, Judo and Kickboxing to give you a better chance in defending yourself. As well as, providing an amazing workout that'll improve your dexterity, flexibility, speed, and strength.

Forget the same old, mundane, and tedious workout routines; at Anthony Hong Tae Kwon Do in Poway, we will kick you into the best physical shape, but also the best mental, emotional, and social shape of your life.
Anthony Hong Tae Kwon Do in Poway Provides a Hardcore Workout Guaranteed to Burn Calories and Melt Away Fat
If you like high-intensity, fast-paced, and challenging workouts, then Anthony Hong Tae Kwon Do's Mixed Martial Arts program is for you. Each class is designed to teach you different martial art techniques, all while giving you an intense workout that will leave you ready to take on the day. Our instructors will ensure a safe environment for all participants, so you can absorb and learn as much information as possible.
All ages, body types, and experience levels are welcome! Our excellent instructors will cater each lesson to meet your own personal goals and preferences. Our workouts reinforce self-discipline, self-control, and respect; while also giving you full body exercises.
Benefits of Anthony Hong Tae Kwon Do Mixed Martial Arts
A new self-confidence
A great workout
Increased agility and movement
Ability to focus more clearly
And much more

!
Come and Try Out the Fastest Growing Sport in the World
So, why wait? All you have to do is fill out the form on the right side of the screen to get more information, and start your life on a healthier path. We can't wait to speak with you soon!